Travertine is a natural material used in many applications. Most homeowners prefer it in their kitchens, bathrooms, shower areas, and pathways. That is why it is one of the foremost flooring materials today. But, there must be some things you still don.t know about light travertine tiles. We will discuss such amazing facts in this post.
Travertine, like other stones, is also porous as it originates from natural resources. But that does not stop you from using it in your homes. Well, it is durable, elegant, and ideal for formal settings. You might not know about its maintenance, cost, and range. 
In that case, here are some things to expect from travertine tiles to be in your home:
Light travertine tiles

are durable

They are versatile

Available in many finishes

Prone to etching and staining

Perfect for outdoors too

Basic care is enough

Less costly than other options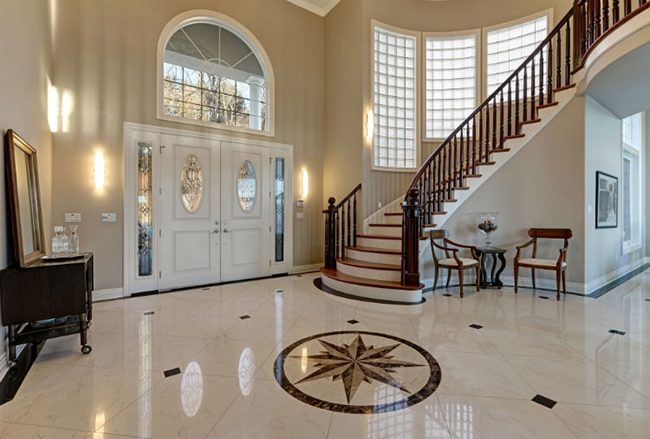 Light travertine tiles are durable:
Travertine has all the factors to be durable as a building material. These tiles are not as hard as marble, granite, or other natural stones but can be much more durable than you think. In addition, they are best for high-traffic areas. It can handle foot pressure as it does not crack easily. Travertine is not wearing and tearing old. It does not even show signs of wear on its polished floor. It's a positive for many homeowners. 
You will find travertine tiles in many neutral and earthy tones. Not only colors, but also it comes in various forms of slabs, pavers, and tiles. The soft, warm colors include ivory, gold, peach, beige, crème, brown, and rust. In general, the swirls and wavy patterns run all over the tiles. It is what makes it timeless and unique for floors. Similarly, you will find them in bold as well as flecked patterns. Its natural holes give it a rugged look underwater.
Available in many finishes:
Well, travertine is a naturally occurring stone but is polished after its mining. You will find it in four different finishes. They are:
Polished:

This type of finish is smooth and shiny on the surface of travertine tiles. First of all, the holes in these tiles are filled and then polished. But, it is not safe for bathrooms or other extremely wet areas as it can be slippery. You can go for polished tiles in pathways and backsplashes.
Honed:

For most residential areas, a honed finish is a typical one. So, it applies to walls, half-walls, floors, bathrooms, and kitchens. In addition,

the best light travertine tiles

are rough on one side and smooth on the other. So you can use either side for decorative walls.
Tumbled:

Tumbled travertine is more like a rustic finish in tiles. They put them in a large tumbler to give this kind of finish. This texture is best for fireplaces and tub

surrounds.
Brushed:

This kind of finish is less common than others as it is there for casual places. A brushed finish is slightly smoother than others. It has a rustic look as well. It has a weary texture, so you can use it anywhere indoors or outdoors.
Prone to etching and staining:
Well, you should know that travertine can easily absorb acidic spills and stains. As a result, etching occurs. In this case, stuff like acids, grease, and oils leave stains marks on the tiles. Moreover, tomato juice and vinegar can also cause damage to the floor tiles. That is why they are sealed carefully for use. One has to apply at least two layers of seal for more protection.
Perfect for outdoors too:
As much as it is best for indoors, travertine is also perfect for outdoors. Many homeowners prefer it in their patios and pathways. Also, you can be creative by using it in garden pavers. Moreover, it is best for pool tiles and surrounds. These tiles age well, leaving a rugged look.
Well, cleaning and caring for travertine tiles is easy. Daily sweeping is enough to maintain its natural beauty. In addition, weekly mopping will protect the stains and dust from getting into the floor tiles. But wipe the spills as they happen and keep the floor dry.
Also read: Why We Use Travertine Tiles – A Complete Guide
Less costly than other options:
The price of floor tiles usually depends on their size, design, and complexity of installation. In all these aspects, travertine is less costly than other stone tiles. The price range goes from $15 to $30 per square foot. The finish you choose also has an impact on the total expense.
Conclusion:
Light travertine tiles are well-known for their neutral tones and various designs. But that is not the only thing to know about these unique tiles. In addition, they come with four different finishes and looks. Plus, they are easy to maintain and clean. So, it is a perfect choice for indoors and outdoors as well. In this case, Nesttile.com offers the best range and prices in the floor tiles.